If you'd like to rearrange the order of the entries in sections on your resume, simply use your mouse to grab the 6 dots on the left of the entry. Click and drag the section to the desired position.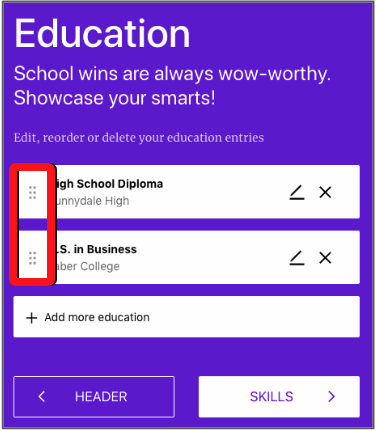 This process would work for entries in your Experience, Skills, Education, and Languages sections.
We offer several templates you can choose. Each template highlights a particular section of your resume. You can have some control of the order of sections on your resume by choosing a template that matches the desired order.